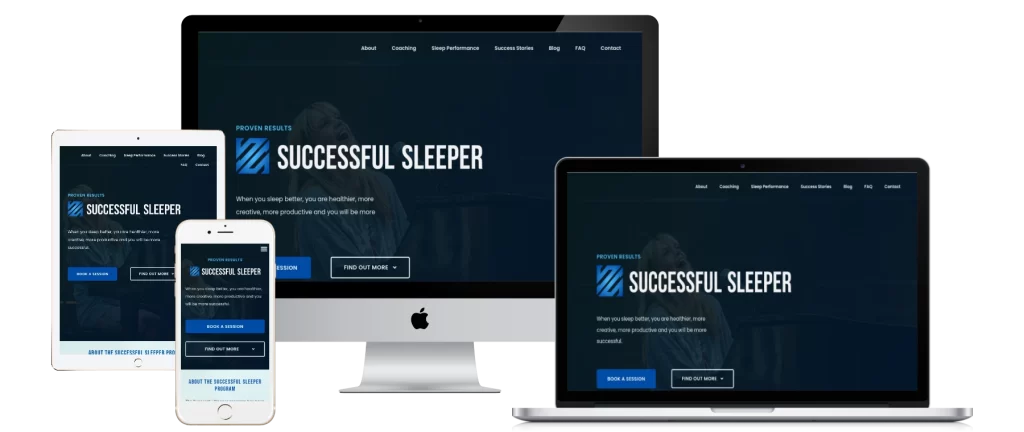 As you may have noticed, successfulsleeper.com has a brand new website. But that doesn't mean a different approach to how you can get better quality sleep – your coach, Barry, is still as dedicated as ever.
A new logo, a new look and feel makes the website easier to navigate so that you can find exactly what you're looking for. Successfulsleeper.com offers two programs: Sleep Performance and Sleep Recovery, which you can locate quick and easy via the navigation bar. Book a session with Barry for one-on-one coaching, or if you simply need more information.
You will also be able to view testimonial of recent success stories from the programs, and don't forget to check out the FAQ section for answers to frequently asked questions, as well as the blog which will be updated frequently.
A new addition is the free content which you can download directly from the website. This will give you more information about sleep performance and sleep recovery, and will assist you in getting better quality sleep.
Do you like the new website? Are you finding everything you're looking for? Your feedback is always welcome!
Contact Barry for more information or to book a session.